Duct cleaning is a critical maintenance task for indoor air quality and protecting your HVAC equipment.
While it is important to keep up with changing your HVAC filters to enjoy improved indoor air quality and protect your HVAC equipment, you should also follow up with duct cleaning every few years. At AC Guys Cooling and Heating Services, we provide quality duct cleaning services in the Maitland, Florida area for our customers who want to take optimal care of their HVAC systems.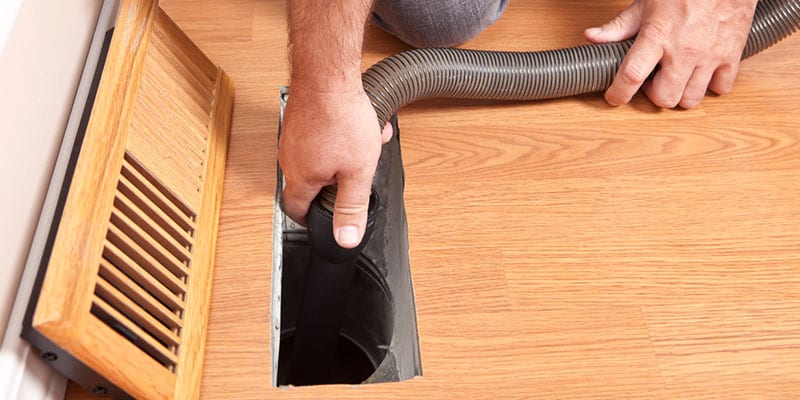 There isn't a set schedule to follow for duct cleaning, as any number of factors can determine whether it should be done annually or as seldom as every five years. The best thing to do is have us check out the ductwork when we perform your HVAC maintenance each spring and fall. There are also some indications that you can watch for to let you know that duct cleaning should be completed soon, such as noticing you have to dust a bit more often than usual or you notice indoor air quality concerns that make you wonder if you might have mold or vermin in the ductwork.
Our duct cleaning service resolves all types of contamination that could be lurking in the ductwork, including rodent droppings, mold spores, mildew, dust mites, pet dander, dead insects, rodent nesting materials, and residue from smoking. Many of these can contribute to health concerns so they should be taken care of as soon as possible.
If you would like to discuss duct cleaning or schedule an appointment, don't hesitate to reach out to us. We'll be happy to address any questions that you might have about the importance of keeping the ductwork clean in your home.
---
At AC Guys Cooling and Heating Services, we offer duct cleaning services in Winter Garden, Casselberry, Leesburg, Marion County, Winter Park, Maitland, Orlando, Clermont, Seminole County, Orange County, Ocala, Lake County, Lake Mary, Longwood, Sanford, Apopka, Zephyrhills, Minneola, Tavares, Mount Dora, Montverde, Heathrow, Windermere, Astatula, Lake Buena Vista, Ocoee, Gotha, Groveland, Tangelo Park, Winter Springs, Eustis, Mascotte, Bushnell, and Tangerine, Florida.