We offer the effective duct cleaning services you need to keep your air quality high and your HVAC system efficient.
The air you breathe has a significant impact on your overall health and comfort, so it's important to take steps to keep your air clean. Our team at AC Guys Cooling and Heating Services offers a variety of services and products to help you keep your indoor air quality high, and one of those services is air duct cleaning. Over time, dust will collect inside your air ducts, where it will continue to circulate until it is cleaned out. Our team can provide the effective duct cleaning services you need to help everyone in your building breathe easier.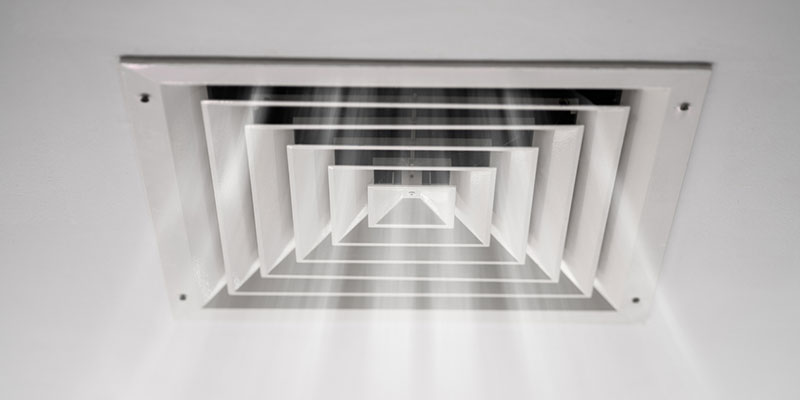 In addition to improving your air quality and alleviating symptoms caused by exposure to dust, our effective duct cleaning services can also make your HVAC system more efficient. When your ducts become clogged with dust, your system has to work harder to keep air circulating through your vents and air filters, which wastes energy. By cleaning our your ducts, you ensure your system can work as efficiently as possible, which in turn will save you money on your energy bills. If this sounds appealing to you, we encourage you to give us a call to learn more about our effective duct cleaning services.
Our team is proud to serve the community here in Winter Garden, Florida, and we want to help you do what's best for your building. If your air ducts have not been cleaned in a while, we encourage you to give us a call to get the effective duct cleaning services you need.
Your Questions About Duct Cleaning Answered
You've probably heard that you should have your home's ductwork professionally cleaned every so often as part of your home maintenance routine. If you're new to this concept, we've answered a few questions we commonly receive about this service below.
Why should I have my home's air ducts cleaned?
The main reason to have your air ducts cleaned is to clear out all the dust, dirt, pet dander, mold spores, and other contaminants that build up in your home's ductwork over time. This can help you breathe easier at home while improving the effectiveness of your HVAC system.
Can duct cleaning improve my HVAC system's efficiency?
Yes! If your HVAC system doesn't have to push heated or cooled air through clogged ductwork, it doesn't have to work as hard. As a result, your system will work more efficiently, and you'll save on your energy bills.
How long does this service take to complete?
Factors like the size of your home and how long it has been since your last duct cleaning appointment will affect how long this service takes. We'll gladly give you a time estimate for your particular home prior to your appointment.
Is it better to clean my ducts in the fall or the spring?
Some people prefer to clean their ducts either in the fall or the spring, but the season doesn't necessarily impact how beneficial this service is.
Why should I hire you for professional duct cleaning?
We go above and beyond to provide great customer service. We'll also show up on time and do great work when we come and clean your home's ductwork.
---
At AC Guys Cooling and Heating Services, we offer effective duct cleaning services in Winter Garden, Marion County, Winter Park, Orlando, Casselberry, Clermont, Seminole County, Lake Mary, Leesburg, Longwood, Maitland, Orange County, Ocala, Lake County, Sanford, Apopka, Zephyrhills, Minneola, Tavares, Mount Dora, Montverde, Heathrow, Windermere, Astatula, Lake Buena Vista, Ocoee, Gotha, Groveland, Tangelo Park, Winter Springs, Eustis, Mascotte, Bushnell, and Tangerine, Florida.