We offer new air conditioners, air conditioner repair, air conditioner installation, and other air conditioning services in Winter Garden and surrounding areas in Central Florida.
Air Conditioning in Winter Garden – If you're a homeowner in Winter Garden, Florida, you probably rely on your air conditioning system for the majority of the year, and especially during the summer. Because of this, you likely know what a hassle it is when the air conditioning system in your home decides to stop working when it's hot outside. Whenever this happens, we're here to help at AC Guys Cooling & Heating Services! When you find you need air conditioning repair or installation of a new air conditioning and heating system, AC Guys Cooling and Heating Services is here to help. We are the leading provider of air conditioning and heating services in Winter Garden, Florida and all of Central Florida, including Orange, Seminole, Lake, Citrus, Sumter and Marion Counties. Some of the air conditioning services we provide include: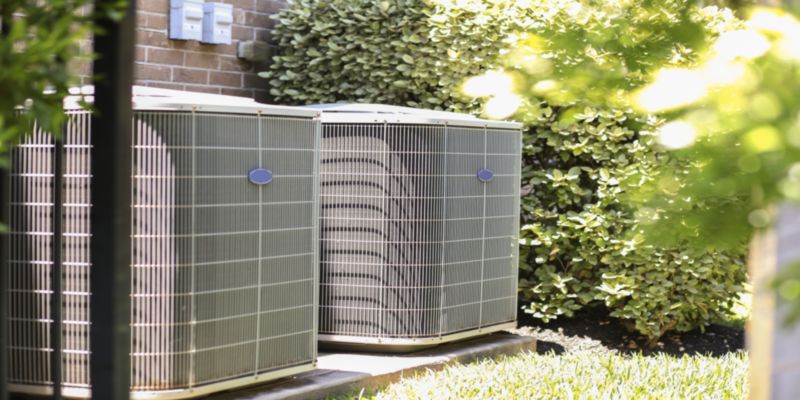 New Air Conditioners
Unfortunately, your air conditioner won't last forever. If your current air conditioner has seen you through several summers and needs to be replaced, give us a call at AC Guys Cooling & Heating Services for a free installation estimate. While a new air conditioner may cost you money upfront, installing a new one will allow you to save significantly on your cooling bills over time. When we come to your home to provide you with an estimate, ask us about our high-efficiency air conditioning options. These units are designed to be quiet, efficient, and help you save money on cooling costs.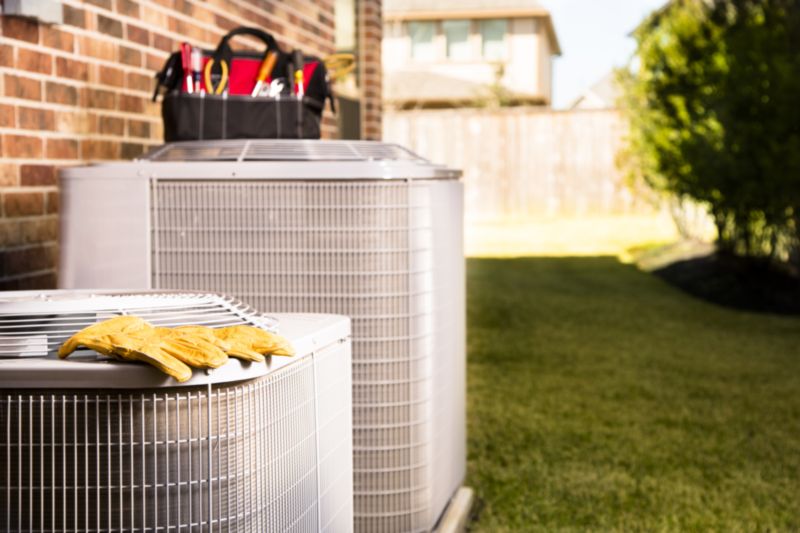 Air Conditioner Repair
At AC Guys Cooling & Heating Services, we are the experts when it comes to air conditioner repair. When your air conditioner stops working, don't hesitate to pick up the phone and give us a call, even if it's the middle of the night. You will instantly be connected with one of our friendly customer service representatives. Once your phone call has been made, we will send a technician as soon as possible to your home with a fully stocked truck. If you're hesitant to call us for air conditioner repair, we guarantee that our rates are affordable and competitively priced. Even if you need a repair done after business hours, our rates don't change. Since customer service is our #1 priority, we guarantee that you will be pleased with the process from the minute you pick up the phone to when the technician drives away from your home.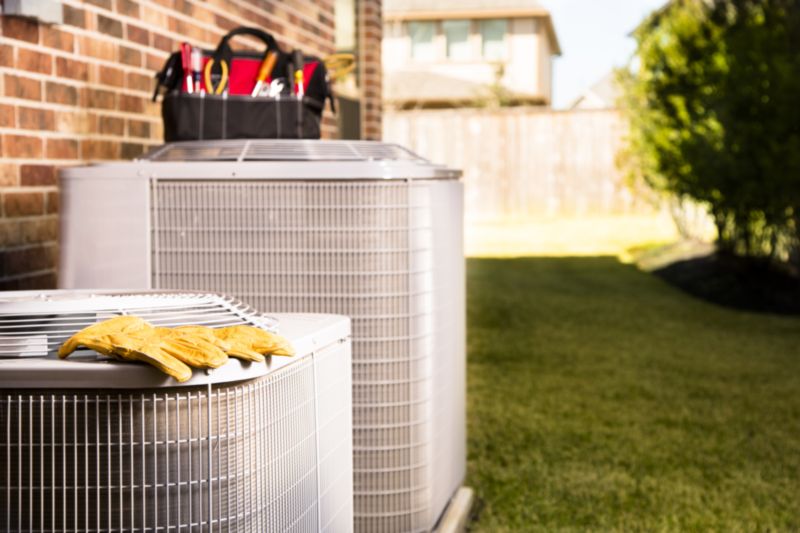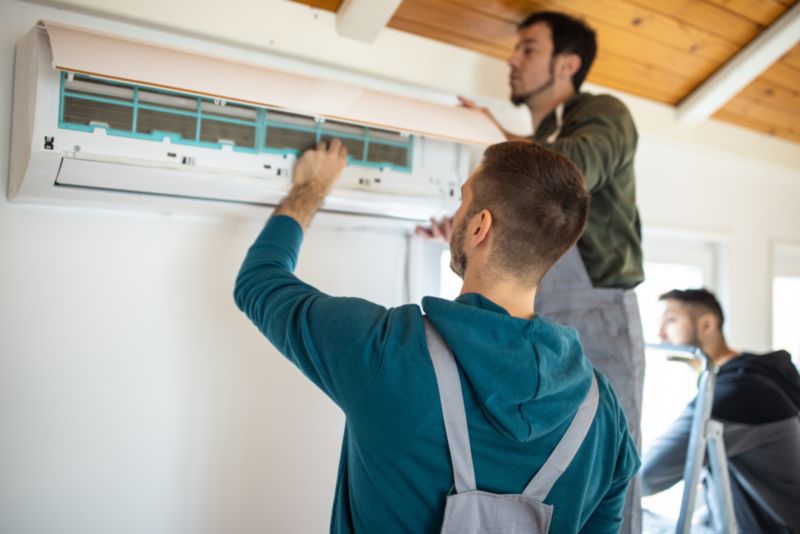 Air Conditioner Installation
If you're like most people, you want your air conditioning to be consistent, cold, and efficient. Because of this, we take pride in installing your new air conditioner for your home from AC Guys Cooling and Heating Services with efficient care. First, our technicians are highly experienced. When we perform your AC installation, our team will be over to your home quickly and get your new system installed in no time. Secondly, our team will ensure that everything is done correctly. Failure to install just one small piece correctly could threaten the efficiency of your system, which is why our experienced technicians will thoroughly complete the installation to your satisfaction. And lastly, our team installing your new system could save you money. If something goes wrong and breaks, it may end up costing you more than you would have saved to install the new system yourself. Save yourself time, money, and hassle, and let us at AC Guys Cooling & Heating Services install your new air conditioning system.
Awesome and very knowledgeable
"We recently had our AC unit replaced by AC Guys Cooling and Heating Services. From making the call for an estimate to the install, it was a breeze! The office and techs are awesome and very knowledgeable. I would highly recommend this company. They're competitive in pricing and willing to go above and beyond to satisfy the customer."
★★★★★ - Joni M.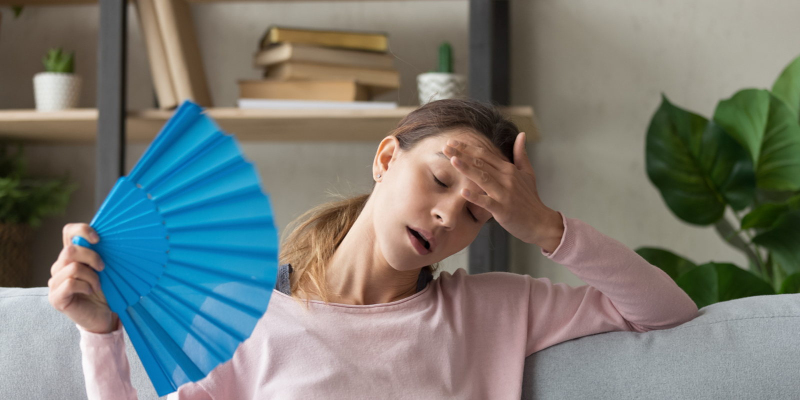 Air Conditioning Services
We offer new air conditioners, air conditioner repair, air conditioner installation, and other air conditioning services.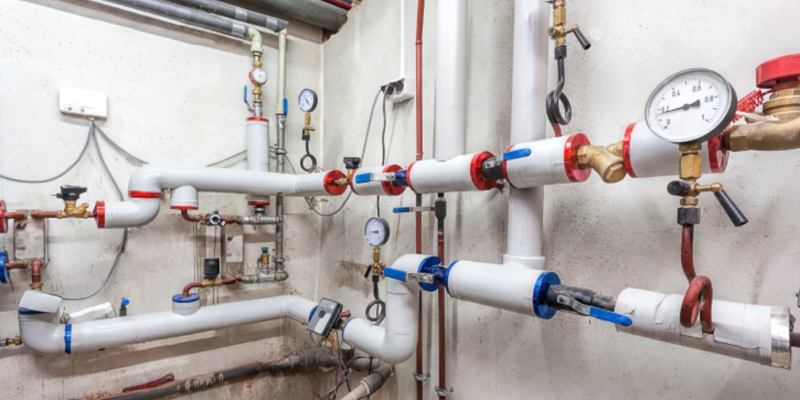 Heating Services
We offer a variety of heating services, including heat pump repair and installation.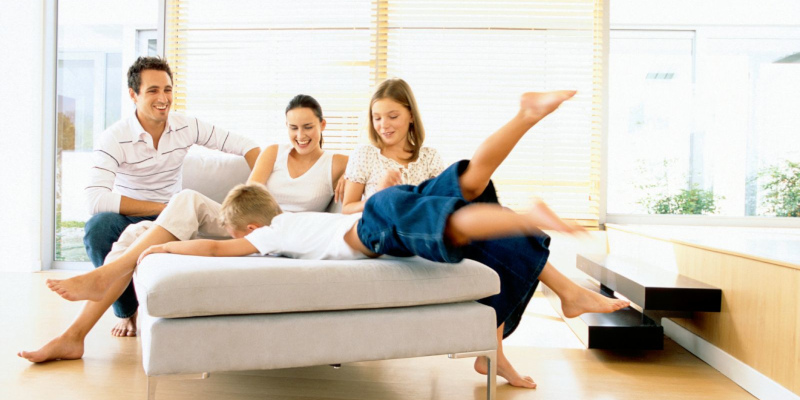 Air Purification Services
As a leading provider of air purification systems, we know you will be satisfied working with us.
Change your air filter regularly to help your AC function better.
For more information, contact us today!
FAQs About Air Conditioning
As our name implies, we at AC Guys Cooling and Heating Services are experts in all things air conditioning. We have received many questions on this topic over the years, and we have collected some of our most frequently asked ones here for your perusal. If you still have questions that we have not covered, feel free to contact us directly to speak to one of our experts.
How can I tell if it's time to replace my current AC unit?
Our team understands that no one wants to go without air conditioning here in Winter Garden, Florida, so we try to help you recognize when your current unit is on its last legs so that you can get it replaced before it fails completely. A few signs that it's time to replace your current unit include its being more than 10 years old, the unit failing to produce enough cold air, or your cooling bills increasing significantly.
How long should my air conditioning unit last?
Most
air conditioning units
will last between 15 and 20 years if properly maintained. You may have to get your unit repaired once or twice within that time, but our experts can help catch problems early and correct them before they get worse, extending the unit's lifespan.
How can I reduce my cooling costs?
If you want to lower your cooling costs (or increase your air conditioning's energy efficiency, to put it another way), there are a few things you can do. For example, make sure all your air vents are open and unobstructed, change your air filters regularly, and invest in a programmable thermostat.
---
At AC Guys Cooling and Heating Services, we offer air conditioning services in Winter Garden, Marion County, Winter Park, Orlando, Casselberry, Clermont, Seminole County, Lake Mary, Leesburg, Longwood, Maitland, Orange County, Ocala, Lake County, Sanford, Apopka, Zephyrhills, Minneola, Tavares, Mount Dora, Montverde, Heathrow, Windermere, Astatula, Lake Buena Vista, Ocoee, Gotha, Groveland, Tangelo Park, Winter Springs, Eustis, Mascotte, Bushnell, and Tangerine, Florida.
Why Choose AC Guys Cooling and Heating Services?
We offer the best brands in new AC and heating units. Worried about the cost of a new installation? Choose one of our inspected and warrantied pre-owned units. We can also help you improve the air quality of your home with duct cleaning and air purification systems, which not only provide health and comfort but also help your AC/heating system work more efficiently. We offer evening or weekend emergency services, and our trucks are fully stocked to repair your HVAC system on our first visit.
See what some of our satisfied clients are saying about our HVAC services.
Tips to Keep Your AC Running Smoothly This Summer
Click the image to view an infographic
Similar Services We Offer: