We offer pre-owned air conditioners and heat pumps to residents of Winter Garden, Orlando, Orange, Lake, Marion, Sumter, Citrus, Seminole, and surrounding areas in Central Florida who are on a tight budget, but still want quality HVAC equipment.
At AC Guys Cooling & Heating Services, we strive to make heating and cooling services affordable for every one of our customers in Winter Garden and surrounding areas of Central Florida. We serve all of Orange County, Seminole County, Lake County, Sumter County, Citrus County and Marion County.  When your air conditioner stops working or your heat pump decides not to turn on, we realize that a new system is not always in your budget. Because of this, we have pre-owned equipment available to our customers at discounted prices.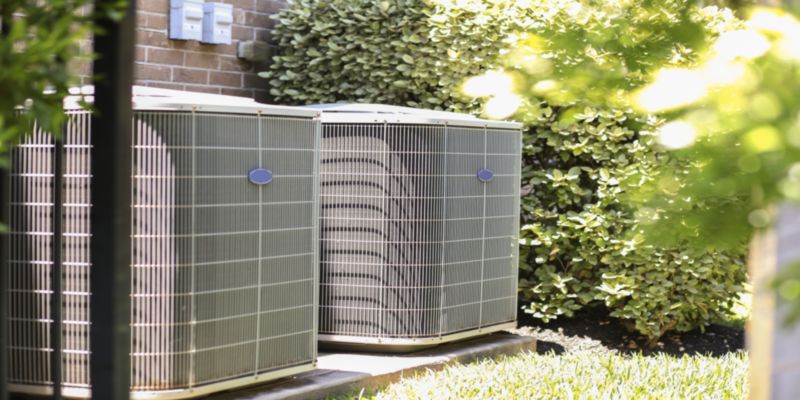 Buying pre-owned HVAC equipment is a lot like buying a used car. While the original purchaser may have used the unit at its prime, the second buyer will save on the cost of a new heat pump or air conditioner. In order to give you peace of mind that the pre-owned equipment you purchase from us will work, we will give you a one-year warranty. Some of the pre-owned equipment we have to offer includes:
Pre-Owned Air Conditioners – If you live in Florida, air conditioning is a necessity, especially during the summer, when it gets really hot outside. When your current AC unit stops working or is broken beyond repair, we are more than happy to address all of your options. If we have a pre-owned air conditioner that fits your needs, we will sell it to you and install it for a low cost. Along with a one-year warranty, one of our certified AC technicians will perform a complete inspection on the unit to ensure that you get as much use out of it as possible.
Pre-Owned Heat Pumps – Besides pre-owned air conditioners, we also offer our customers pre-owned heat pumps that will fit the heating needs of their home. What many don't realize is that although Florida is warm the majority of the year, it can get a little chilly during the winter. This year, don't go without a working heat pump because you think you can't afford it. At AC Guys Cooling & Heating Services, our pre-owned heat pumps are designed to fit any budget. And if paying the full price upfront isn't doable, we also have financing options available. Give us a call today to find out more about our pre-owned heat pumps and how purchasing one can benefit you.
Contact us today for more information.
FAQs About Our Pre-Owned Equipment
It's no secret that if your home needs new cooling equipment, this will require a large investment on your end. If you don't have the budget right now for new cooling equipment, pre-owned equipment can be a good option. Below, we've answered some questions about the pre-owned equipment we offer at AC Guys Cooling and Heating Services.
What pre-owned equipment do you have available?
We offer pre-owned air conditioners and pre-owned heat pumps. Whether you need a new heat pump or a new air conditioner, our goal is to make sure your home stays comfortable all year around.
Do you install pre-owned equipment?
Yes! If you choose a pre-owned air conditioner or heat pump, we can do the install. We'll remove the old equipment and dispose of it and then install your new equipment, making sure it works efficiently and effectively before we go.
What are some benefits of using pre-owned cooling equipment?
One of the main benefits of using pre-owned equipment is that it can save you money. In many cases, pre-owned equipment also provides the same level of efficiency and performance as new equipment.
How can I be sure my pre-owned equipment will be reliable?
Our technicians only sell pre-owned equipment that has plenty of life left to it. We perform complete inspections on all our pre-owned equipment to make sure it will provide effective and reliable performance once installed.
How do I set up an appointment?
To learn more about the pre-owned equipment we have in stock or to set up an appointment for an estimate, reach out to us directly.