We offer a variety of heating services to our customers in Winter Garden, including heat pump repair & installation.
Heating in Winter Garden
–
Winter Garden, Florida
is known for its temperate and tropical climate. However, even though you may be basking in the prevalent rays of the sun during the summer, the winters in Florida tend to get a bit chilly. When things start to cool down outdoors and you go to turn on your home's heating system only to find that it doesn't work,
give us a call
at
AC Guys Cooling & Heating Services
. Or, if you're unhappy with your
heating
bill every month, have questions about your heater, or want advice on a new heating system, we have solutions. At AC Guys Heating & Cooling Services, we want to be the only place you turn to for
all of your heating needs
. We do this by offering a variety of different
heating services
to our customers in Winter Garden, Florida, which include:
New Heat Pumps – A new heat pump will not only save you money, but it will also allow you to help out the environment. In order to start saving money, we recommend that you install a new heat pump with a high SEER rating. If you don't know what a SEER rating is, it basically illustrates how efficiently your new heat pump will operate once it is installed. The higher the rating is, the more efficient your new heat pump will be. Although efficient equipment may cost you a little bit more upfront, your new heat pump will quickly pay for itself with how much you save on your heating bills every month. If you're a little worried about how you will pay for your new heat pump, we are proud to offer creative financing options.
Heat Pump Repair – When it comes to heat pump repair, don't go anywhere else except to us at AC Guys Cooling & Heating Services. We realize that waiting to get your heat pump repaired can be aggravating. Because of this, we will send one of our highly qualified heating technicians to your home as soon as possible. Once they're at your home, you won't have to worry about the repair being delayed because the technician doesn't have a necessary part. Each of our technicians arrives at every job with a truck stocked full of necessary supplies. However, if you'd rather not run into a situation where you need to get your heat pump repaired, ask us about our preventative heat pump maintenance plans.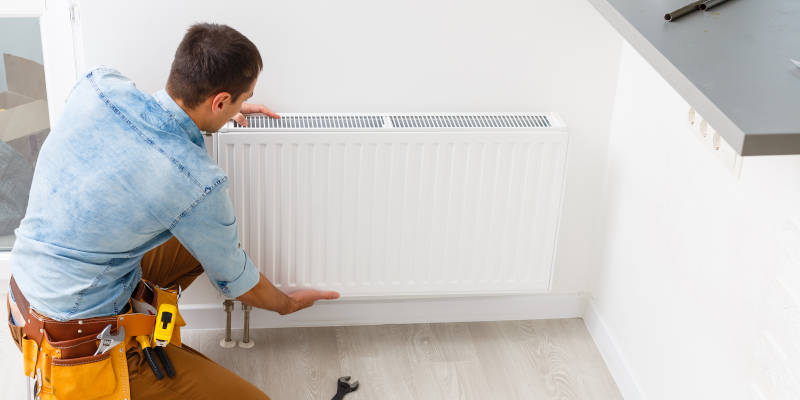 Heat Pump Installation – If you recently purchased a new heat pump, you may not know who to hire to do the installation job. If you're still debating, we encourage you to call us at AC Guys Cooling & Heating Services for heat pump installation. Not only are our technicians friendly and professional, but they are also experienced in working with a variety of different heat pump brands. However, before we even start getting out our tools, we will provide you with a free estimate so you know exactly how much our work will cost. Being honest and upfront with our customers is what has set us apart from our competitors.
Contact us today for more information.
Fast, efficient, friendly service.
"Fast, efficient, friendly service on a Sunday. Didn't cost an arm and a leg. We are thankful."
★★★★★ – J.K.H.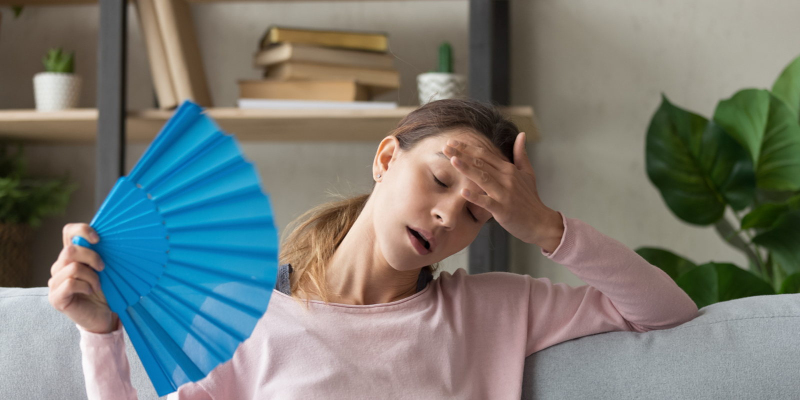 Air Conditioning Services
We offer new air conditioners, air conditioner repair, air conditioner installation, and other air conditioning services.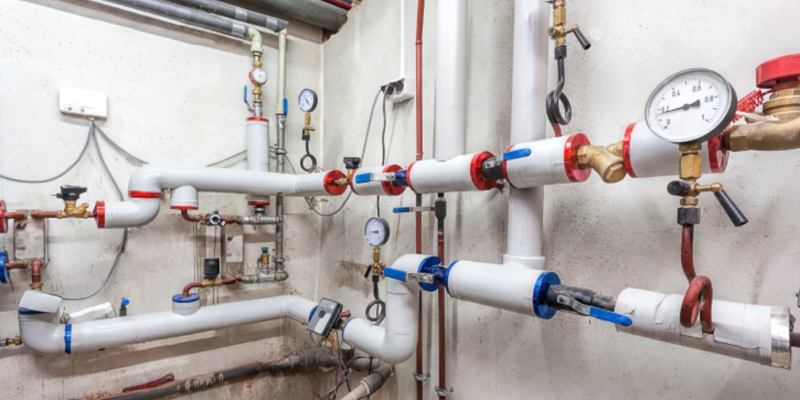 Heating Services
We offer a variety of heating services, including heat pump repair and installation.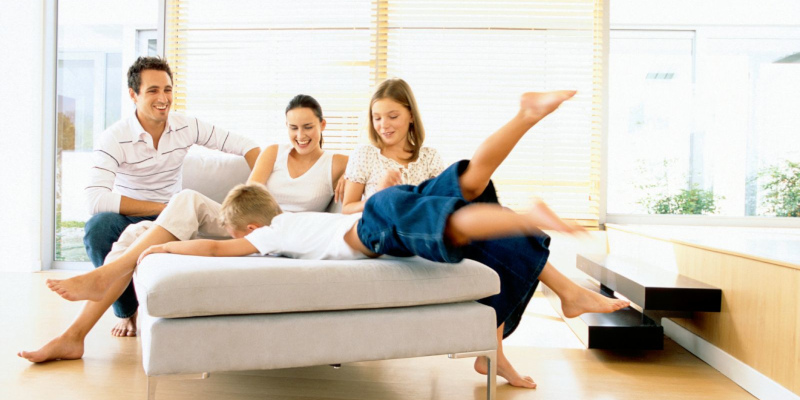 Air Purification Services
As a leading provider of air purification systems, we know you will be satisfied working with us.
We install high-quality Goodman systems.
Common Questions About Heating Your Florida Home
If you need someone to help with your home's heating system, we're the ones to call. We've put together a list of frequent questions we get asked about home heating down below.
Do houses in Florida have heating systems?
Most homes in Florida have heat pumps, which provide both cooling and heating capabilities. Some homes also have traditional furnaces.
When should you turn your heat on if you live in Florida?
The U.S. Department of Energy recommends keeping your home at 68 degrees in the winter. So, if your home falls below this temperature and you find yourself getting chilly, it's probably a good idea to turn on the heat.
What heating services does your HVAC company provide?
We can repair and install heat pumps. Whether you need someone to fix your heat pump before colder temperatures arrive or install a new one, we're up for whatever job you present to us.
How long will my home's heating system last?
This depends on your particular heat pump and how often you use it. But since most people living in Florida don't turn their heat on very often, you can expect your home's heating system to last quite a while.
What is the best way to set up an appointment?
The best way to set up a heat pump repair or installation is to call us. Our team members are friendly, professional, and here to make the scheduling process easy.
---
At AC Guys Cooling and Heating Services, we offer heating services in Winter Garden, Ocala, Winter Park, Leesburg, Orlando, Clermont, Seminole County, Maitland, Orange County, Maitland, Marion County, Lake County, Casselberry, Longwood, Sanford, Apopka, Zephyrhills, Minneola, Tavares, Mount Dora, Montverde, Heathrow, Windermere, Astatula, Lake Buena Vista, Ocoee, Gotha, Groveland, Tangelo Park, Winter Springs, Eustis, Mascotte, Bushnell, and Tangerine, Florida.
Why Choose AC Guys Cooling and Heating Services?
We offer the best brands in new AC and heating units. Worried about the cost of a new installation? Choose one of our inspected and warrantied pre-owned units. We can also help you improve the air quality of your home with duct cleaning and air purification systems, which not only provide health and comfort, but also help your AC/heating system work more efficiently. We offer evening or weekend emergency services, and our trucks are fully stocked to repair your HVAC system on our first visit.
See what some of our satisfied clients are saying about our heating and other HVAC services.
Advantages of a Heat Pump for Your Home
Click the Image to View an Infographic.
Similar Services We Offer: