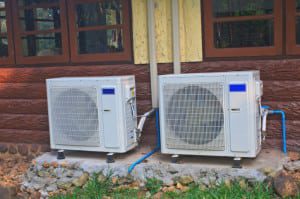 Actually, maybe you have a bad air day every day! And we're not talking about the air outside. We're talking about the quality of the air inside your home. It might be affecting the health of you and your family. In almost every case, the quality of indoor air is worse than that of outdoor air. In every room of your home, there are potential sources of air pollution.
Water heaters, fireplaces, furnaces, stoves and ovens release particulates and gases into the air. Then there's the fairly intense presence of allergens, which also affect indoor air quality. These come from dust mites and pets. And did you know that perennial allergens can be 100-fold higher inside your home than outside?
The first line of defense is to use your AC in the summer. A lot of pollutants are water-soluble, and because air conditioners remove water from the atmosphere, they eliminate these pollutants. Moreover, your AC can also remove particulate matter and pollen.
To further improve the quality of the air inside your home, consider using a high-efficiency particulate air (HEPA) filter. A stand-alone HEPA air cleaner is an option for use in a single room. However, it can be noisy if it uses a fan to draw air in.
Whether you need a new heating or cooling system or maintenance/repairs on your existing heat pump or air conditioner, our team at AC Guys Cooling & Heating Services is on standby 7 days a week in the Winter Garden area of Central Florida. There's no extra charge for weekend or evening callouts!