Have you ever played the thermostat game? You know, the game where the budget conscientious one in your family sneaks around behind you, turning the AC up a few degrees in the summer? You then sneak back to the thermostat a few minutes later and crank it back down and walk away quickly, hoping you are victorious in the thermostat version of king of the hill. Well as fun as this game is (or isn't), you don't have to play if you don't want to. Learning to master your AC Unit, and save money in the process, is all a matter of following a few tips.
1.  It's a matter of a few degrees — Turning the AC up just a few degrees in the summer can save you more money than you think. The difference between 75 and 78 degrees could save you a couple of hundred dollars over the course of the year. You won't feel the difference in your comfort level, but you will notice the extra cash in your wallet.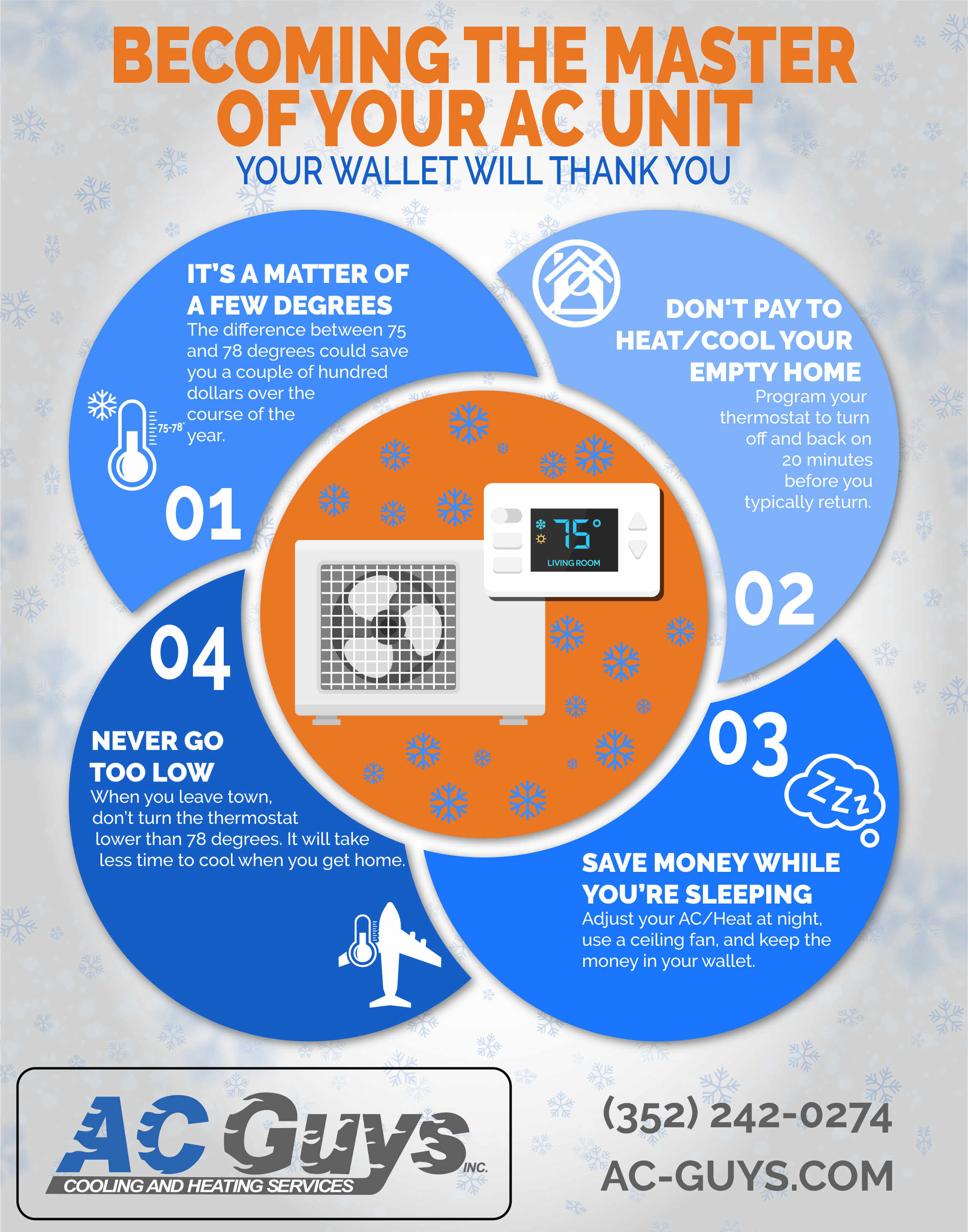 2.  No use paying to make an empty home comfortable — If your house is empty during the day, there is no use paying money to keep it cool. Program your thermostat to turn off shortly after you leave and to kick back on 20 minutes before you typically return. Your house will be cool enough for comfort when you arrive, but you won't have to pay to keep the AC running all day.
3.  Save money while you're sleeping — You can save a lot of money by turning your AC off at night. Chances are you won't notice if the AC if off while you're asleep. Open your windows, turn on your ceiling fan, and keep the money in your wallet.
4.  Never go too low — When you leave town, don't turn the thermostat lower than 78 degrees. Again, no use paying for the AC to cool an empty house, and it will take less time to cool your house to a comfortable degree when you get back home.
If playing the thermostat game is not how you want to spend your summer, follow these simple tips to keep your money where you'd like it- in your wallet!
Call us at AC Guys Cooling & Heating Services for professional AC services in Winter Garden, FL. We are open 7 days a week with no extra charges for evening or weekend service, and our trucks are fully stocked to repair your HVAC system on our first visit.