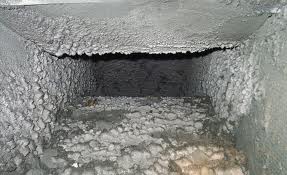 If you have considered getting your air ducts professionally cleaned in the past but then decided against it, perhaps it's time to reconsider. Duct cleaning is worth the hassle and expense for a number of reasons. Maybe you've asked yourself some of the following questions:
If I can clean them myself, why should I hire a professional? Duct cleaning may seem simple enough, but professionals are trained and have the right equipment to get the job done correctly. Cleaning your ducts on your own is only as effective as your arms can reach. Hiring a professional, you are guaranteed that those hard-to-reach ducts will be cleaned with long, powerful vacuum hoses, by trained professionals who will work to decrease the amount of pollutants allowed through your ducts and make your ducts leak proof to save you money. At AC Guys Cooling and Heating Services, we guarantee you will be pleased with the duct cleaning job we provide.
But I just cleaned my ducts not too long ago! Do I really have to do it again? Just like cars require frequent oil changes and rain gutters need de-cluttering, duct cleaning is an important part of home upkeep. The average six-bedroom home produces close to 40 pounds of dust in a year. Consider that not cleaning your ducts is allowing 40 pounds of dust to stay put in your home.  Clean them every 2-4 years to decrease the health risks your family will experience from pollutants released by dirty ducts and to improve their efficiency. Schedule your duct cleaning today with us at AC Guys Cooling and Heating Services.
Why is duct cleaning so important? No one likes the strain on their pocketbooks of keeping a house cool during the hot summer months. Regular air duct cleaning can increase your air flow, allowing you to turn your AC on less frequently. Our professionals can inspect the ducts at the same time they clean them, ensuring that no moisture is getting in and causing dangerous mold. If you have pets or someone who smokes living in your home, duct cleaning may be even more important, as your ducts may be more at risk for dangerous pollutants.
Call us at AC Guys Cooling & Heating Services for professional duct cleaning in Winter Garden, FL. We are open 7 days a week with no extra charges for evening or weekend service, and our trucks are fully stocked to repair your HVAC system on our first visit.