Would you like to receive funding to put a new, more efficient air conditioning system in your home? If so, you should consider becoming one of the many property owners in Florida who take advantage of the state's PACE E|Vest program.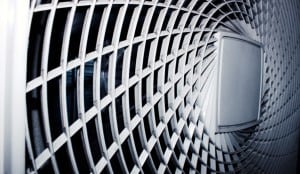 This program began in 2011 when the Florida PACE Funding Agency was created. As a result, both commercial and residential property owners in the state now have the option to seek financing to make certain energy or wind-resistant improvements to their properties. However, in order to take advantage of this program, homeowners must have a special assessment from their local government done first. Then, payback can occur over the course of a few years on the same bill as their property taxes.
Following the development of the Florida PACE Funding Agency, E|Vest was created to handle the administrative aspects of this program. By using E|Vest's online capabilities, you can apply to receive funding for any property improvements you want to make.
At AC Guys Cooling & Heating Services, we are a certified contractor for this program and can help you install your new energy-efficient air conditioning system after you receive funding. Not only can replacing your old air conditioning system through this program increase the energy efficiency of your home, but it can also make it a safer place to live.
Please keep in mind that only certain counties in Florida are participating in this program. If you would like to know more about how it works and how you can take advantage of it, please contact us at AC Guys Cooling & Heating Services today.