If your home's air conditioning vents have fins that adjust airflow, you can also close off the vent to restrict it. It is a common belief that doing that in unused rooms will save energy. The truth is that this can actually cost you money. Not only can it actually raise your utility bill, but it can also harm your air conditioning system and shorten its lifespan.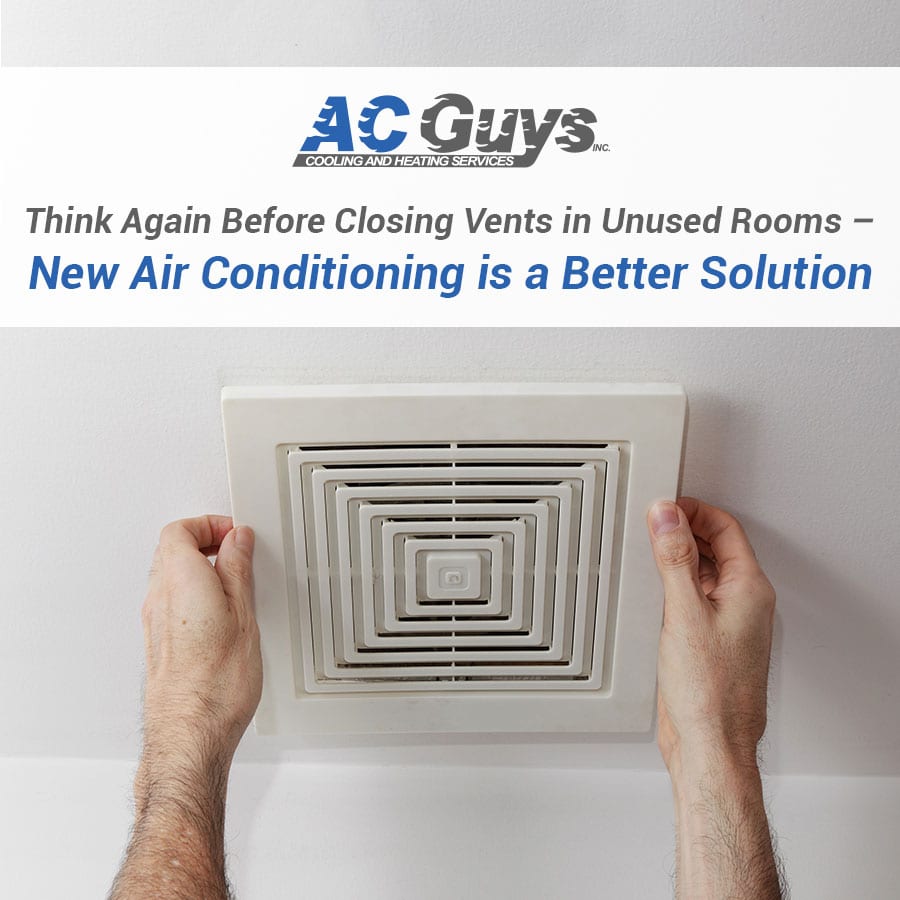 Your home's system is designed to have the air flow through the home a certain way. When you close off a room, it is like putting a tourniquet on a body part. It doesn't just shut off air to that room; it hampers the flow to all the others. It creates pressure in the ductwork system, and when that backs up to the air conditioning equipment, it makes it work harder. It ends up giving you roughly the same result as operating your air conditioning with dirty and blocked air filters. In addition, the extra pressure on the ductwork can result in duct leaks.
A better answer if you are tired of high utility bills is to consider a new air conditioning system. If your system is many years old, it may have a very low SEER rating and not be very energy efficient. New air conditioning is the better solution and can save you 30 to 50 percent on your cooling costs. If at that time you do want to be able to close off certain rooms, ask about a zone HVAC system, which is installed so you can do that.
If you need a quote for new air conditioning in the Winter Garden, Florida area, call our professionals at AC Guys Cooling & Heating Services. We offer solutions that will actually save you money and make your home more comfortable. We work with several finance companies and also offer pre-owned units if you need assistance making this change possible.