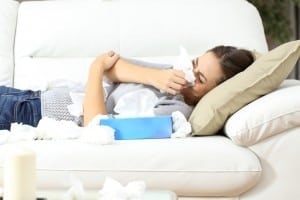 Are you an allergy sufferer?  Do dust, mold, pet dander or pollens leave you sneezing?  Do you escape indoors when the air outside is too much for your allergies to handle?  Did you know that the air inside your home can be as much of a culprit to your allergy symptoms as the air outside?  Studies have shown that the air inside our homes can be two to five times more polluted than the air outdoors.  In many instances, the air inside our homes can be a bigger culprit to allergy symptoms because those allergens are condensed with nowhere to escape and are often re-circulated through our home's ventilation systems.  One easy solution to ease your allergy symptoms while indoors is home duct cleaning.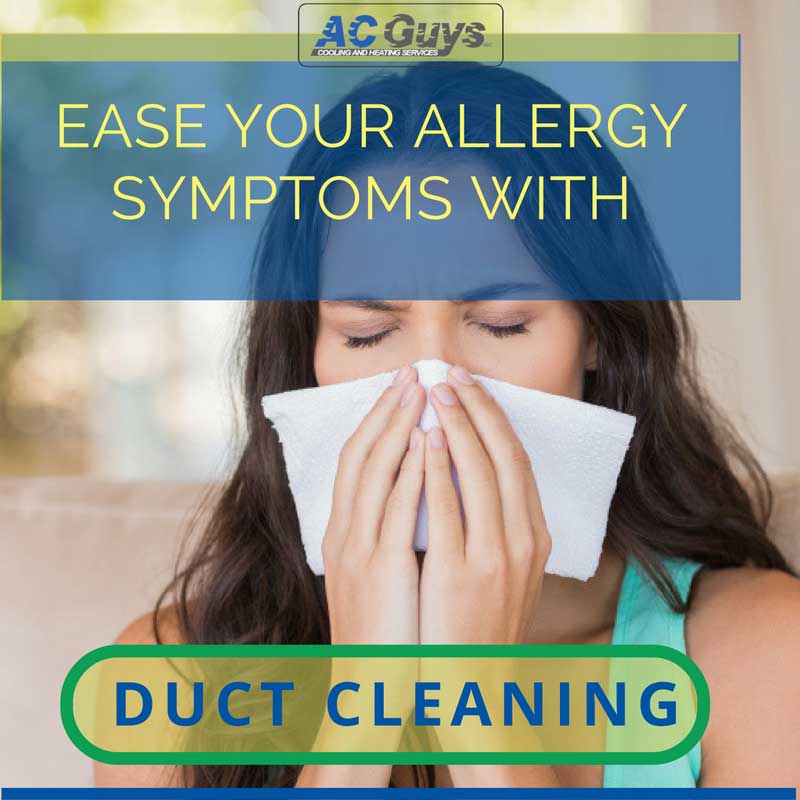 Dust, pollens, mold and other allergens collect inside the ductwork of your home and rest there.  All this debris builds up and collects inside your ductwork.  Your system's filters can filter about 10% of the pollutants that come through your air, but the other 90% are often trapped within the ducts of your home.  When your AC unit turns on, those allergens are stirred up from the air flowing through your system and distributed into the air in your home.
At AC Guys Cooling & Heating Services, our dedicated, trained technicians are ready to help you with duct cleaning.  We can thoroughly clean the ducts of your home, ensuring that those air pollutants are not left behind and that your ducts are thoroughly cleaned.  We use the latest techniques to ensure that the air in your home is left clean.  Ease your allergy symptoms; call us today to schedule your home duct cleaning and breathe easy!