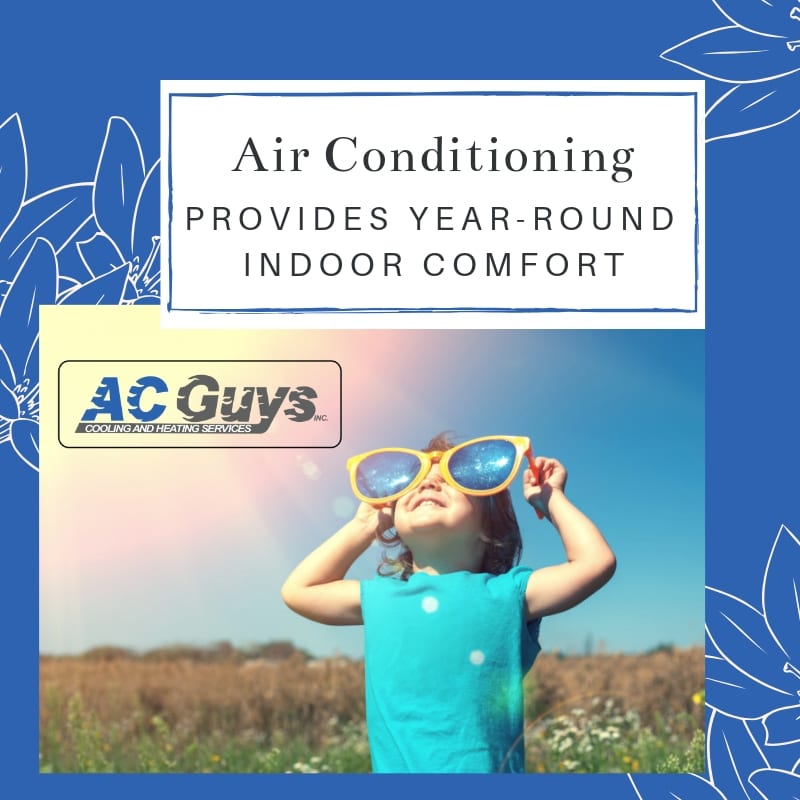 Living in Florida comes with a unique set of benefits.  A few of these benefits include being able to play almost any outdoor sport–year-round mind you, a variety of animals and plants to observe and study, great outdoor areas to explore, cultural diversity, and moderate temperatures year-round.  This last quality is what sets Florida apart from other places.  The fact that we get so much sunshine means that you almost never have to worry about bundling up for cold weather.
Although such warm temperatures mean that the outdoors are nearly always comfortable, it also means that inside is occasionally hot, muggy or just plain uncomfortable.  When the outdoors is warm enough, but you have work to do inside, you need air conditioning in order to keep life enjoyable.
Air conditioning provides you with the cool air you seek, regardless of the temperature or humidity content of the air outside your home.  No matter how hot or humid it is outside, air conditioning keeps the air inside your home cool and comfortable.  While we enjoy our many sunny days, we also enjoy the ability to stay cool and comfortable while the sun is shining.
Florida is aptly named "The Sunshine State," thanks to all of those hot, sunny days we enjoy.  Regardless of what month it is, call on us at AC Guys Heating & Cooling Services for all of your air conditioning needs.  We can help you to keep your cool year-round.