Most new air conditioners in Clermont, FL benefit from a host of technologies that have come to market in the past decade.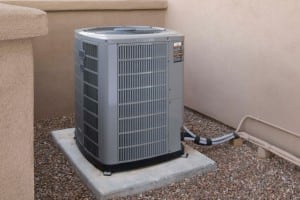 New Air Conditioners in Clermont – New air conditioners are a part of every home or business owner's life at some point or another. With the climate of Central Florida generally being very warm and often too humid for comfort, it's important to understand what new air conditioners can offer to you and who to call when you need one.
Most new air conditioners benefit from a host of technologies that have come to market in the past decade. As most units generally have a maximum lifespan of two decades or so, there's already great incentive to install new air conditioners when a major change to the structure takes place or when the old system requires a repair near or equal to the cost of a new system. In addition, new air conditioners are often several times more efficient, requiring much less power to produce the same amount of cool air. In this case, replacing the unit can pay for itself over time, reduce your energy bills, and be more environmentally responsible. Newer systems also often have increased and better filtration systems, which are essential to improving indoor air quality and helping those with asthma, allergies, and other health issues that are tied to air quality.
Whether you're in Clermont or elsewhere in Central Florida, our team at AC Guys Cooling & Heating Services is here to help you make the best choice of air conditioner for your needs.
---
At AC Guys Cooling and Heating Services, we offer new air conditioners in Winter Garden, Winter Park, Orlando, Casselberry, Clermont, Ocala, Lake Mary, Seminole County, Orange County, Maitland, Marion County, Lake County, Leesburg, Longwood, Sanford, Apopka, Zephyrhills, Minneola, Tavares, Mount Dora, Montverde, Heathrow, Windermere, Astatula, Lake Buena Vista, Ocoee, Gotha, Groveland, Tangelo Park, Winter Springs, Eustis, Mascotte, Bushnell, and Tangerine, Florida.