We stand ready 7 days a week should your heating system need repairs in North Lake County, FL.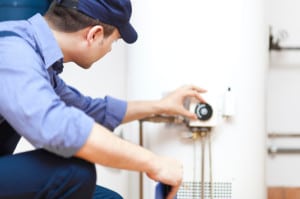 Heating in North Lake County – People from up North usually think that those of us in North Lake County, FL are not all that concerned about heating. They may even think we don't need it at all. We know differently, since those winter night temperatures can dip below freezing, and that is not the time to find out your heating system isn't working properly. At AC Guys Cooling & Heating Services, we stand ready 7 days a week should your heating system need repairs. As full-service heating contractors, we also provide maintenance and installation services.
As important as it is to have an energy-efficient air conditioning system, it is likewise important for your heating to be as efficient as possible. It can even be more important, as it can cost more to run the heating element. Our maintenance services will keep your heating system working as efficiently as possible, and we can also let you know if a new or newer system would be beneficial to your utility budget. We offer both new and pre-owned heat pumps in various energy ratings, so you can choose the one that fits your needs and budget.
We believe in standing above the other guys, and one way we accomplish this is by offering our services at no additional cost for weekends and extended hours. We know that heating systems have a habit of acting up at the most inconvenient times, but that shouldn't be a reason to charge you extra. You'll always reach a real live person when you call us, not some call center that's many miles from Eustis or Leesburg. We'll take care of your heating system whether it is residential, commercial or new construction.
---
For all your heating needs in North Lake County, Winter Garden, Ocala, Winter Park, Orlando, Kissimmee, Clermont, Seminole County, South Lake County, Orange County, Marion County, or Lake County, Florida, turn to us at AC Guys Cooling & Heating Services.