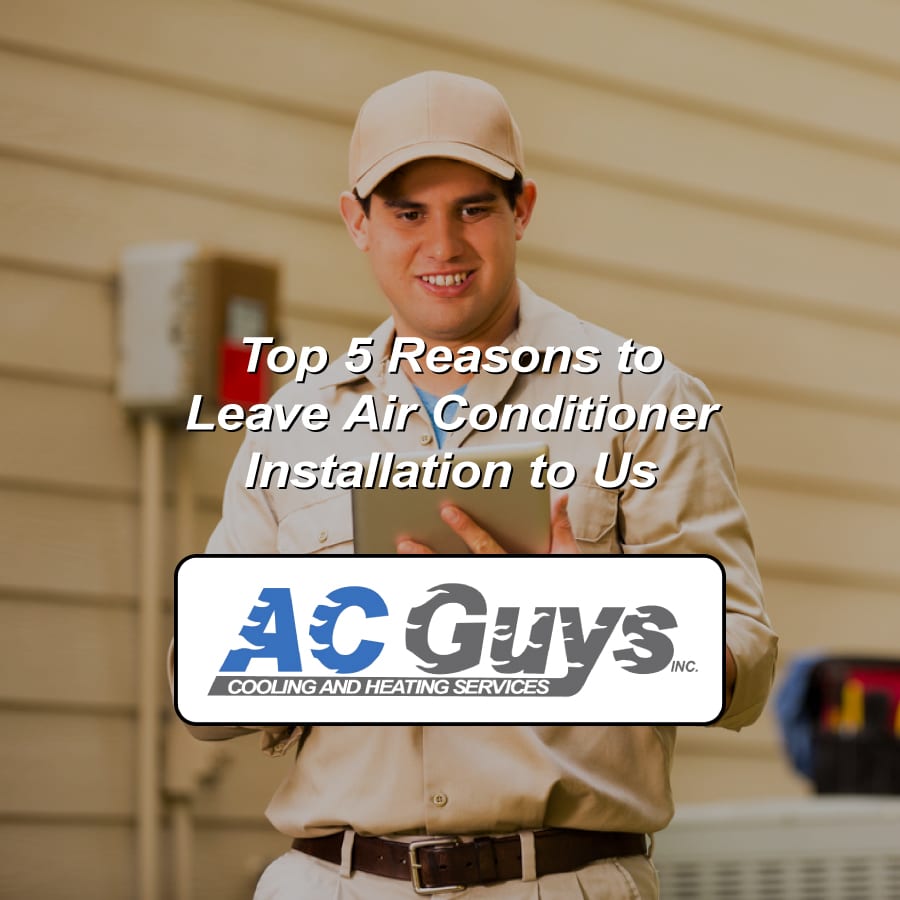 Do you value the air conditioner of your home?  Are you content with how well it keeps you comfortable, through its cooling power?  If your answer to either of these questions was negative, you may want to consider getting our air conditioner services in order to determine whether you need an air conditioner repair or a new air conditioner installation.
When we come out and perform our air conditioner services, we can recommend the best course of action to keep you cool.  If it appears that you need an air conditioner installation, here are a few great reasons to leave that task to us:
Decreased Energy Costs: If your air conditioner is installed incorrectly, your energy costs could skyrocket by as much as 30%.  Our technicians are knowledgeable and experienced at air conditioner installation and will get the task done properly, leaving you with lower energy bills.
Right Size: Installing an air conditioner that isn't large enough to handle the job will leave you with a home that is too warm, even though your air conditioner is running.  We guarantee that we will install an air conditioner that is the right size to cool the area of your home.
Proper Ventilation: Without proper ventilation, your air conditioner will be overworked, leading to the need for a replacement sooner.  When we perform an air conditioner installation, we provide proper ventilation, ensuring that your unit will function properly for years.
Less Wear and Tear: When we install a new air conditioner for you, we do the task correctly.  This means that your air conditioner will need less service performed over the years, and it will last longer.
Increased Comfort: An air conditioner installation that is done correctly means that you will be more comfortable in your home. The air conditioner will blow cool air, noiselessly and nearly effortlessly.
When you want the best air conditioner installation available, come to us at AC Guys Heating & Cooling Services.  Our technicians can perform a professional air conditioner installation, certain to keep you comfortable year-round.