You already know that scheduling routine air conditioning services is an ideal way to get the longevity and trouble-free operation of your HVAC system that you are hoping for. There is one unusual benefit that you may not have realized – pest control. Even though there are numerous safeguards that prevent those creepy-crawly unwanted guests from entering your home through your system, it can and does still happen, particularly with unmaintained systems.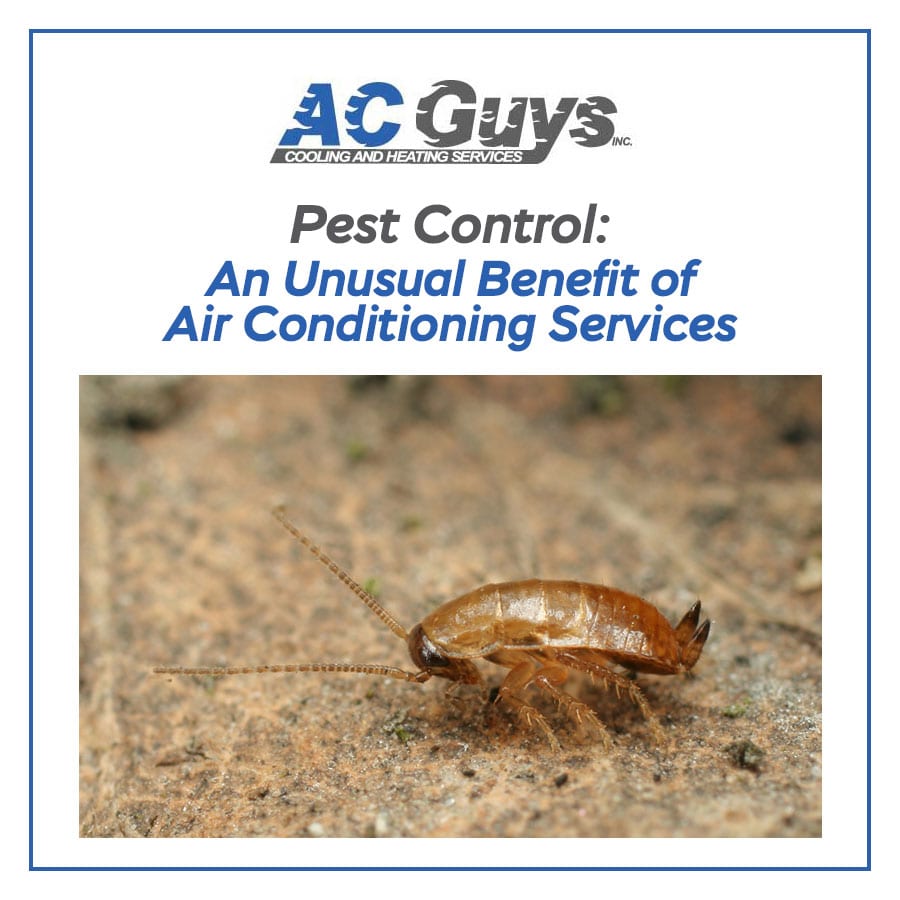 There are a few things that you can do to pest-proof your home that go hand-in-hand with your home's HVAC system. First of all, seal off all points of entry. Ask your air conditioning service company to check for signs of infestation if it is seen that pests or even vermin are gaining access. Since rodents can damage your system, it is vital to keep them from being able to build nests in the components.
Another task is to check the ductwork for places where it may have come apart, providing an opening for pests to enter. If there are signs of vermin in the ductwork, you should have it cleaned out in order to preserve the indoor air quality in your home.
In order to reduce the chances of pests finding your home inviting, make sure to control moisture issues and hire preventative pest control. Although air conditioning services can help you by telling you if they notice a problem, it is always best to prevent the problem in the first place. With these tips, you'll be able to stop that roach issue in its tracks, for example.
If you think you may have pests entering your home via the HVAC system or you are due for regular air conditioning services, give us a call at AC Guys Cooling & Heating Services. We will be happy to make sure your system isn't a weak point and provide the maintenance needed to keep it operating properly. We also repair and install air conditioners in the Winter Garden, Florida area.