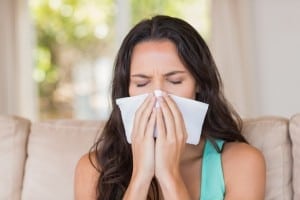 There are many different instances that would necessitate an air duct cleaning of your Winter Garden, FL home from our professionals here at AC Guys Heating & Cooling Services. Although having problems with asthma or allergies often tops the list, there are several other reasons why you should schedule an appointment to get an air duct cleaning. Construction in the home, recent fire or smoke damage, pest problems, and chronic illness are just a few examples of other reasons our clients turn to us for help with their ducts.
Because microscopic particles can float through the air and get lodged in the ductwork, it's helpful to have them cleaned at least every 3-5 years, and even more frequently if you have four-legged family members. Air duct cleaning is simply a process that will remove and eliminate the dirt, dust, pollens, and other microscopic debris from your ductwork, making it easier to breathe inside your home.
First, we will remove all the grates and grills from the outside of your duct work. We will then use a specially shaped brush that will snake its way through the ducts and loosen the built-up debris. We then use high-powered blasts of air to completely dislodge any debris that is in your ducts. Once that step is completed, we use powerful vacuums to remove the material from your duct work. Finally, we will leave your home in the same state as we entered it!
If you're having trouble breathing, have an immune-deficient loved one, or are simply tired of breathing in your pet's dander or pollutants from the outdoors, an air duct cleaning can be helpful for you. Please contact us today to schedule an appointment.