For generations now, we have heated and cooled our homes using HVAC systems or some variation of them. Forced air works well to circulate warm or cool air to different areas of the home while also being relatively efficient. With the circulation of air, you can also count on your system's filter to help clear the air of some of the dirt and dust that can circulate with it. However, the system filter can only do so much when you have dirty air ducts!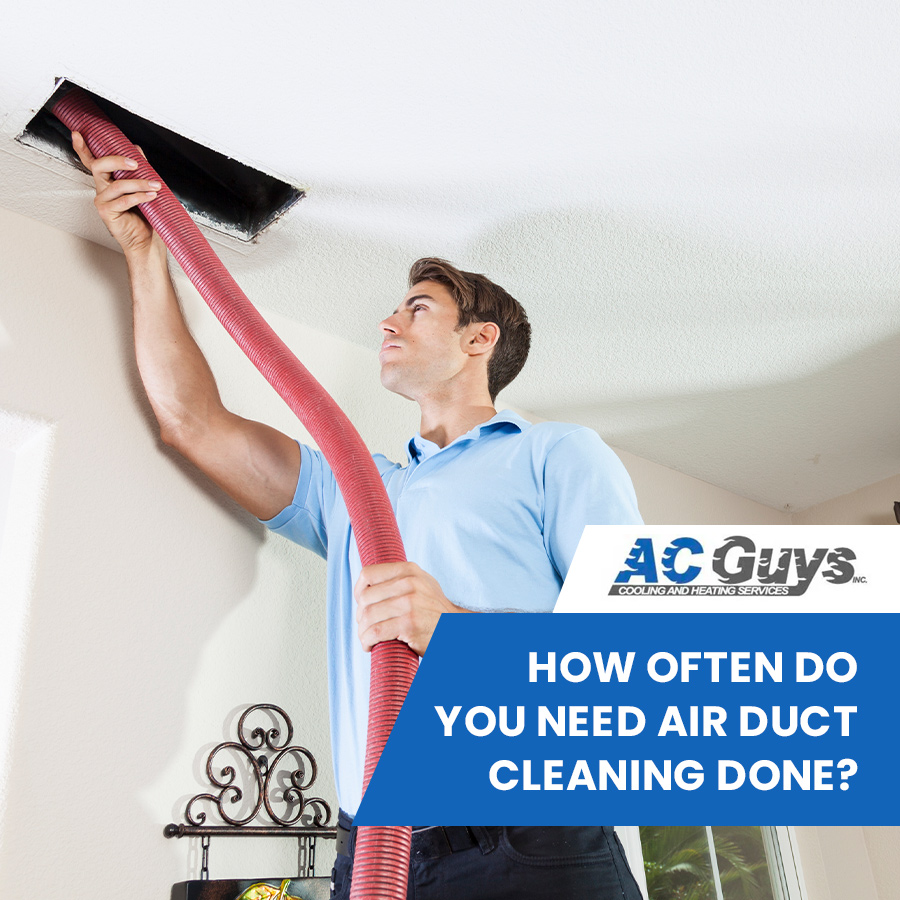 When it comes to air ducts, they can get quite dirty for a variety of reasons, such as cooking, smoke and other normal household odors. You might have a lot of pet hair or dander. Perhaps your home just went through a renovation and there is a lot of leftover dust from the construction process. Maybe you just haven't had a good air duct cleaning in a while! Whatever the reason, professionals should perform air duct cleaning on your property on a semi-regular basis.
The frequency of air duct cleaning depends a lot upon factors within the home. For example, if you have someone with asthma or someone with immunity weaknesses, you might want to have your air ducts cleaned more frequently to avoid potential contaminant problems. People with a lot of pets who bring in significant dirt and dander should also lean to the more frequent end of air duct cleaning.
It is generally recommended that air duct cleaning take place every three to five years, but this can vary depending on other factors. If you have questions about air duct cleaning or would like to determine a good timeframe for your individual situation, contact us here at AC Guys Cooling and Heating Services today.