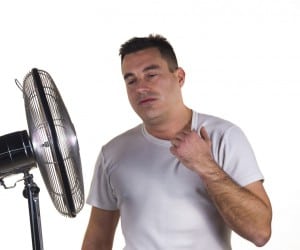 There is nothing worse than being left inside on a smoldering hot day in the middle of a summer heat wave with your air conditioning unit out of service.  Here at AC Guys Cooling & Heating Services, we are dedicated to responding to your AC repair needs quickly and efficiently.  While other companies may make you wait for an appointment and wait even longer while the right tools or parts are obtained, our technicians have fully stocked trucks with all the right tools and equipment to get the job done as quickly and efficiently as possible.
It is tough to know when air conditioning units have problems. They can quit working without notice, and sometimes what began as a small repair could turn into a serious issue.  If you have been putting off getting your AC unit checked and serviced, give us a call today.  In addition to AC repair, our trained technicians are friendly and ready to help you with a full service, cleaning and maintenance check-up on your system.  We are here to help you maintain it in good working condition, so small issues may be identified and fixed without the need for a more extensive AC repair in the future.
Our friendly staff is ready to take your call today and get your AC repair completed and your AC unit serviced to survive the hottest days of summer.  We guarantee you will be completely satisfied with our 24-hour service and friendly staff.  You'll be grateful you gave us a call when the next heat wave hits and your AC unit runs effortlessly!