Have you ever wondered what is in the air you breathe in your home? It isn't something we think about often, but sometimes, the air in our home can contribute to respiratory problems. It is a great idea to think about air purification in your home. Air purification systems work with your HVAC system to keep the air in your home clean and better for you to breathe in on a daily basis. Air purification can remove up to 99% of the pollutants you breathe in your home. This includes dust, pollen, pollution, pet dander, and mold spores.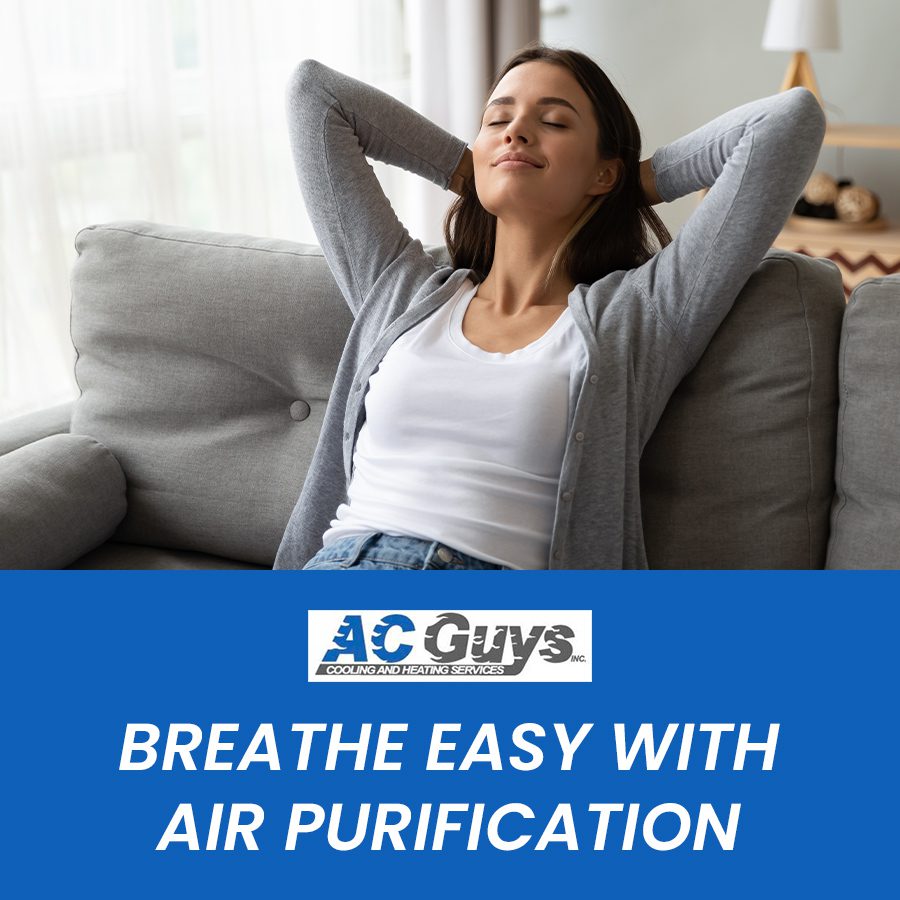 Air purification is especially beneficial to people who suffer from asthma. Breathing in air that is free from dust and other pollutants can really help relieve asthma symptoms. Many people with asthma find that their symptoms greatly improve with air purification and they do not have to use inhalers or other medication as often.
Just like people with asthma, people who suffer from allergies can also greatly benefit from air purification. Removing dust, pollen, mold spores, and pet dander from the air in your home can provide significant relief to allergy sufferers.
Air purification will also remove bad smells and strong odors from your home. This is especially beneficial if you have pets.  Sometimes, vacuuming is not enough to get rid of pet odors.  Air purification will eliminate odors and make your home smell fresh and clean.  Air purification can also eliminate odors from secondhand smoke.
If you want to start breathing clean air in your home, call us at AC Guys Cooling & Heating Services today. We can help you select the perfect air purification system for your home.