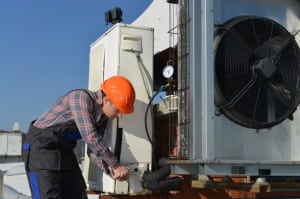 When it comes to your time and money, you deserve to be as picky as you'd like when choosing who to hire. Choosing an air conditioning contractor is something you'll want to do your homework on. And with technicians on every corner, competition for your business is high, so take your time when choosing a contractor that meets your needs. Ask friends and family for referrals and refer to websites, such as Angie's List and Yelp, to see which companies and professionals come recommended and which to avoid. Accumulate a list of 5-10 possible air conditioning contractors and then start calling around. Here is a list of five questions you can ask to help you narrow down your list:
Ask if all their technicians are factory trained and certified – You will want to make sure that whoever is sent out on a service call is trained and knowledgeable to answer your questions and provide you with the service you need the first time. There is nothing more frustrating than a technician coming and having to send out a supervisor because they were unable to do the job.
Ask about the hours and availability of the technicians to make service calls – When there is a problem, you are going to want your AC contractor to be able to come quickly to fix it. You may not be able to wait a week or more for a service appointment. You may also have a schedule that doesn't allow service calls during specific times. Make sure the contractor you choose can guarantee they can work with your schedule.
Ask if the company provides a warranty or a guarantee on the work they have provided – You will want to ask specifically if the guarantee is for parts or labor or both. You will be paying for both, so find a contractor who is willing to stand behind their product and their technicians.
Ask specifics about the business – How long has the contractor been in operation? Is the company licensed to do air conditioning and heating work? Are they at an established location, and how long have they been there? Are they willing to give you the name and number of a few satisfied customers for you to contact?
Ask about price – If you have found a couple of different companies that have checked out ok with all of the above questions, it can be a matter of price. Feel free to discuss other prices you have been quoted and find if the company will match those. In today's economy, air conditioning contractors would like your business and are often willing to reduce costs for you if you choose them.
Hiring an air conditioning contractor doesn't have to be hard, but you will get what you ask for, so make sure you are asking the right questions. If are you are looking for an air conditioning contractor in Winter Garden, Florida, contact us at AC Guys Cooling and Heating Services. We're up to the challenge of answering any of your questions!