Regarding the best placement of air purifiers, always take into account the space you're working with and which rooms will benefit most. There are certain areas for strategic positioning techniques to obtain the best results.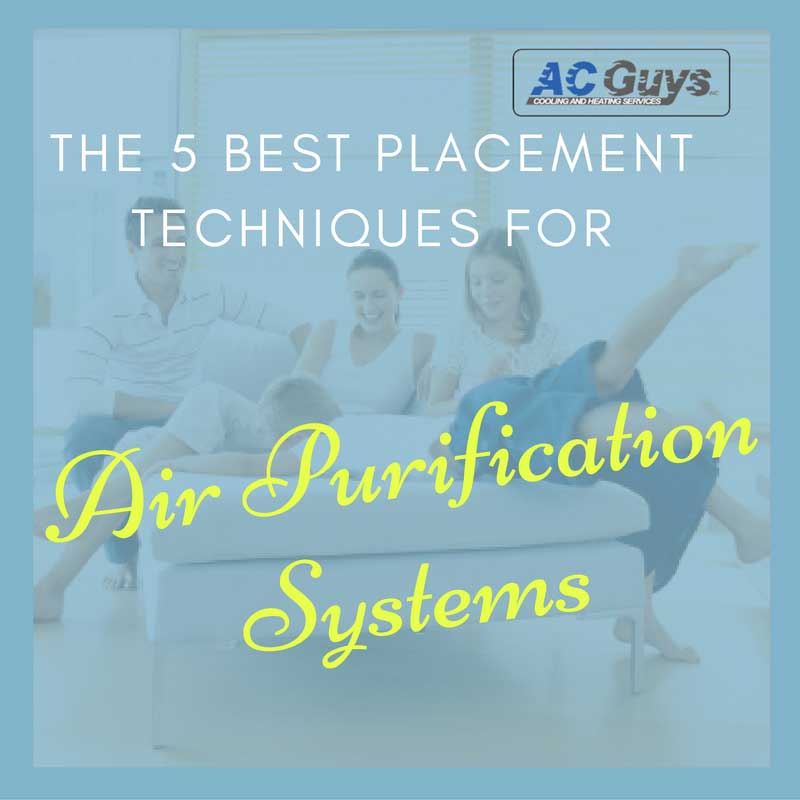 Whole House Placement: The best new air purification systems are big enough to handle a whole house. To ensure a continuous flow of clean air, place it near the intake of your air conditioning unit.
In a Corner: Placement of new air purification systems in out-of-the-way corners allows them to trap airborne particulates, keeping the room clean and fresh. Also, being in a corner, the trip hazard is eliminated.
Near the Door: When a UV purifier is placed near a door, it acts as a shield and filters out microorganisms and bacteria as they enter the room.
In the Kitchen: Use both a HEPA filter and a UV lamp in the kitchen. Place the unit a few feet away from the trash can or near the stove. The two rooms in a home that host the most bacteria and generate the most odors are the kitchen and bathroom.
Behind the Couch: New air purification systems are smoke eaters! Place one behind the couch where smokers sit. It will eliminate smoke from the air and also reduce the smell associated with cigarettes.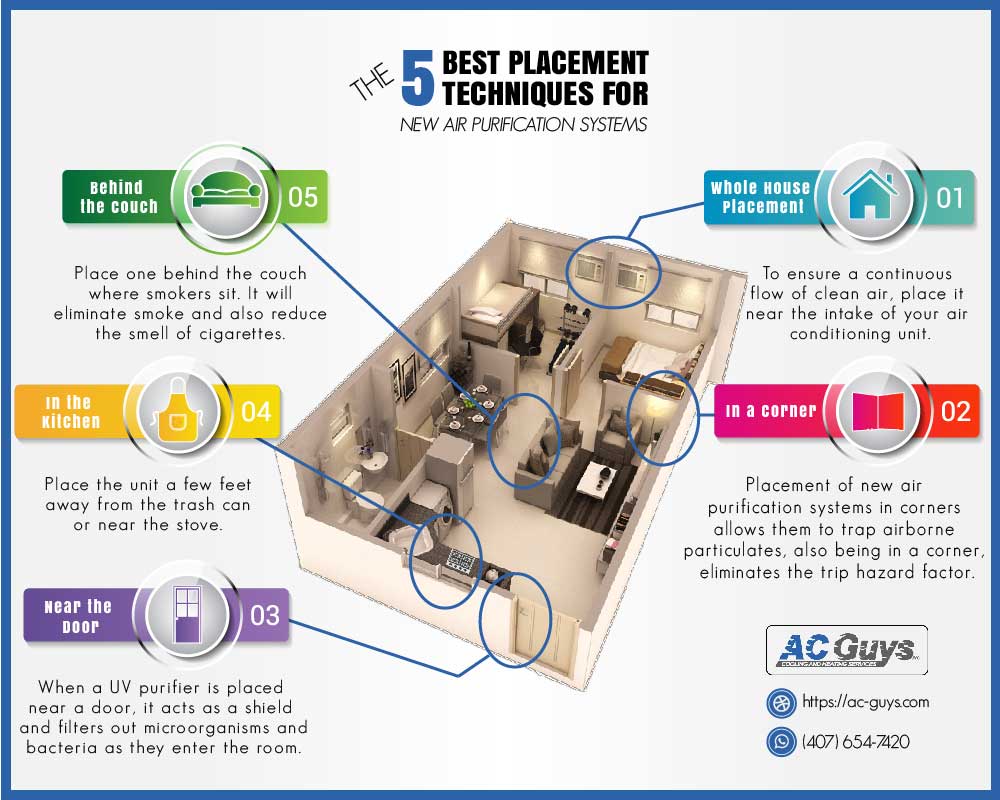 Whether you need a new heating & cooling system or maintenance/repairs on your existing heat pump or air conditioner, our team at AC Guys Cooling & Heating Services is on standby 7 days a week in the Winter Garden area of Central Florida. There's no extra charge for weekend or evening callouts!