Like everything, heating systems do break down, and you can be pretty sure that it will happen at the worst time of the year – in the middle of winter when your reliance is at its peak. That's why it's smart to have your system inspected and serviced before winter.
Nevertheless, we've put together a check list of what to do if your heating does suddenly give up the ghost.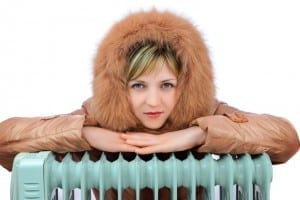 Call us at AC Guys Heating & Cooling Services.
Keep Warm. Put extra layers of clothing on, and cover yourself with blankets and comforters. Eat hot food and make hot drinks.
Retain Heat. While waiting for the technician, you'll need to rely on other sources of warmth. Keep the drapes closed and block any drafts from windows or under doors with rolled up bath towels.
Keep an Eye on the Very Young and the Elderly. They are especially vulnerable to sudden drops in temperature, so ensure they are suitably dressed, and keep them topped up with hot food and hot drinks. If you are worried about them, see if you can borrow a portable heater from a neighbor or member of the family.
Note: Never attempt to fix a broken heating system yourself. Only a registered professional should do the job.
Whether you need a new heating and cooling system, or repairs/maintenance on your existing system in the Winter Garden area of Central Florida, contact us at AC Guys Cooling & Heating Services. We are on call 7 days a week – no extra charge for weekend or evening callouts!