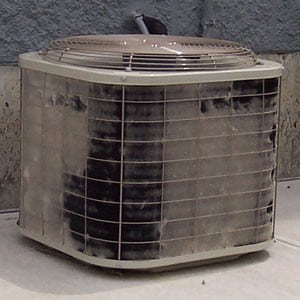 No amount of ceiling fans, window boxes or popsicles can make up for a broken AC unit in the middle of August. Avoid the discomfort entirely by seasonally checking your heating and cooling system to make sure it is in tip-top shape for the upcoming months. Heating and cooling combined systems should be checked in both the spring and fall, before the peak of their high-use season. Cooling systems need only be checked once a year in the spring. Use the following checklist to make sure your heating and cooling systems are ready to go:
For Outdoor Units:
Clean the unit of any dirt or debris that may have accumulated.
Make sure there are no obstructions in the drain openings.
Inspect the coils and clean them if necessary.
Check to make sure the blade and motor are not overly worn.
Check the control panel or box and tubing for wear or damage.
For Indoor Units:
Check and clean the coils, drain pan, and drain lines.
Inspect the furnace for any gas leaks.
Inspect and clean the blower and flue system. Replace the flue system if there are signs of corrosion.
Check the filters and clean or replace if necessary.
Inspect the control box and wiring for any damage.
After you have thoroughly checked the unit, turn it on and monitor it during its first use. Listen for any strange noises, and check for unpleasant smells. Check the ventilation system to make sure it's working, and adjust the airflow to the desired level.
If any of these items don't check out on your heating and cooling system, contact one of our representatives at AC Guys Cooling and Heating Services. We can fix any problems you may have found, or provide a thorough check ourselves to make sure the unit is ready to go. Preventing a problem is much easier than trying to fix it after it occurs. You'll be glad you took these measures when you are nice and cool all summer long!