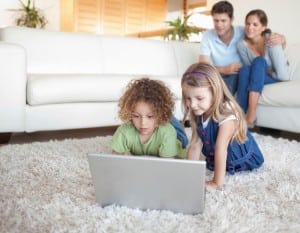 Homeowners may be unaware of how the air quality within their homes is affecting them and their families. Bad air quality in the home can leave residents with many unpleasant symptoms, including headaches, fatigue, shortness of breath, nausea, dizziness, and coughing and sneezing.  Sometimes the air quality inside your home or business is worse than the air outside.  That is why it is important to consider the use of air purification systems to prevent these unwanted ailments.
Air purification systems work to remove the air particles that can make us feel ill.  This may include allergens, bacteria, viruses, pollen, dander, and other air contaminants.  Air purification systems are even known to remove some odors.  If you feel you are often the victim of some of these air problems, it may be time to consider an air purification system for your home or business.  Air purification systems are especially helpful for homes with pets, elderly or young residents, and those with asthma and allergies.
Here at AC Guys Cooling & Heating Services, we offer both new and pre-owned air purification systems to better fit the needs of our customers.  These options allow you to choose the perfect unit for your home while being able to keep your budget in mind.  If you are considering an air purification system or you would like more information, contact us today.  Our qualified contractors can find you exactly the product that will leave your home feeling fresher, cleaner, and more energized.