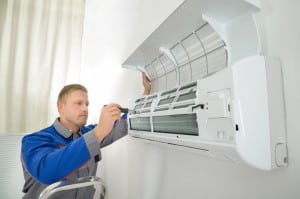 The last thing you want during the hottest days of summer is to have your air conditioning system break down. But when it does, nothing will motivate you faster than climbing temperatures in your home! Air conditioning installation can be quite daunting for those of us who don't know exactly how our HVAC systems work. Also, the last thing we want is to be taken advantage of while we impatiently wait for a new system to be installed.
At AC Guys Cooling & Heating Services in Winter Haven, Florida, we want you to know exactly what you'll be getting with our air conditioning installation service. Here is what to expect during your installation.
When you call us about your air conditioning installation, we'll make an appointment with you to send one of our skilled AC contractors to your home. The contractor will help you assess your air conditioning installation needs, since every home's HVAC needs are unique. We want to work with you to ensure that you are getting exactly what you want out of your air conditioning unit for your family's comfort. We offer free estimates on any unit replacement and will talk to you about the System Replacement Progress Energy Rebate and tax credit flat rates.
When installation day comes, the contractor will set up your air conditioning unit and install all piping and wiring. The contractor can walk you through the installation steps and answer any questions you may have.
After the air conditioning installation is over, the contractor will test your unit to ensure that it is working properly and that all of the cool air is reaching your home. They will search for any air leaks and advise on how you can improve your air conditioner's efficiency by making small changes inside your home.
Don't hesitate while your home gets hotter and hotter. Call us today for your air conditioning installation needs. We're ready to get your home feeling comfortable again.