A portable indoor air quality system is designed for use in a single living space or room, so it doesn't have the ability to treat air throughout an entire home. Much more effective are new air purifiers known as whole-home systems. They are attached to an air handler or furnace where pollutants are removed before the air is re-circulated into the home.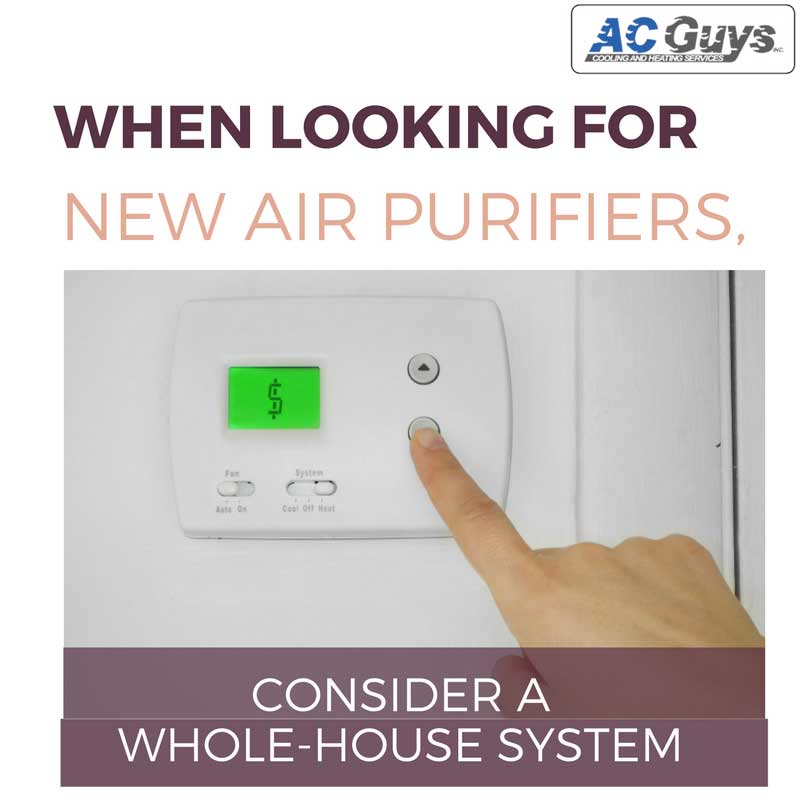 With regards to dehumidification, a portable unit removes 20 to 60 pints of moisture per day from the air. In comparison, a Lennox whole-home dehumidifier can remove as much as 135 pints in a day.
What about humidification? Well, a portable unit needs to be placed in every room to equal the comfort level of a whole-home humidifier, plus it requires constant filling. The portable type also gets quickly clogged with mold, bacteria and dirt, resulting in a need for more frequent cleaning. Not so with Lennox's Power Humidifier, which works with your HVAC system by adding moisture to your home when needed.
Many portable new air purifiers available from retail stores are designed to only filter air in a single room, and sometimes they only affect a portion of that room. Yet another drawback is that they often produce ozone, a proven lung irritant. New air purifiers (the whole-home type) effectively remove airborne contaminants from every room without producing ozone, and they require minimal maintenance.
Whether you need a new heating and cooling system, or repairs/maintenance on your existing system in the Winter Garden area of Central Florida, contact us at AC Guys Cooling & Heating Services. We are on call 7 days a week – no extra charge for weekend or evening callouts!