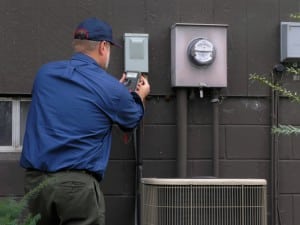 Sizzling Florida summers can be likened to a grueling marathon for your air conditioner because it always has to run. Obviously, this increases your utility bills (a huge understatement), but it also increases the risk that your system is going to break down. Below are three reasons why it could happen to yours.
1. It's Not Ready for the Race
Marathon runners train hard before they even get to the starting line. Likewise, you should prepare your HVAC system before summer gets into full swing. Some basic AC services you can perform include:
Changing the air filter (continue doing this every month)
Check the drain line
Clean the outdoor compressor
Get professional AC services to do all the above tasks properly
2. It Overheats

Like runners, air conditioners also overheat, and when they do, they typically trip the circuit. Homeowners tend to just flip the circuit back on without a second thought. Big mistake, especially if it keeps tripping. Don't fiddle – rather call for professional AC services.
3. It's Ready to Retire

In its prime, your air conditioner could probably make it through entire summers for years without a hitch. But after the age of 10 or 15 years, the chances of it breaking down are high. Again, time to call professional AC services to talk about a new one.
Whether you need a new heating and cooling system, or repairs/maintenance on your existing system in the Winter Garden area of Central Florida, contact us at AC Guys Cooling & Heating Services. We are on call 7 days a week – no extra charge for weekend or evening callouts!