As full-service heating contractors, we can install, repair, or service any brand of heating equipment in North Lake County, FL.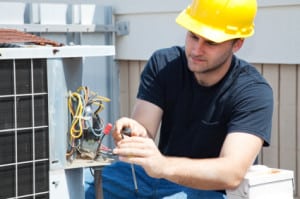 Even though the temperatures don't get terribly cold here in North Lake County, FL, there are still times when you need the services of heating contractors. You want to be able to take the chill off when it dips down into the 40's at night or even cooler. Many homes in this area have tile flooring, which can keep a home feeling colder for longer if you don't turn on the furnace or heat pump for at least a short time.
Another time you may need heating contractors is to install a new system. This might be because your old system is no longer working, or it may be that it is time for a newer, more energy-efficient model. If you have old equipment, you could easily save enough in heating and cooling costs to recoup the cost of new equipment in just a few short years. At AC Guys Cooling & Heating Services, we offer creative financing on units, so you could be using your utility savings to pay at least part of your payment. We also offer pre-owned heat pumps, which could gain you the benefits of a newer system at a more affordable cost.
As full-service heating contractors, we also repair and service any brand. Your equipment will last far more years and run more efficiently with regular maintenance. We have the fastest response time in the area, so you won't have to shiver for long. Furthermore, our policy of no extra charges for evening or weekend service and our trucks being fully stocked to repair your equipment on the first visit mean you will never overpay for services. Those are just two ways we are standing above the other guys. Give us a call to find out other ways that make us the best heating contractors in North Lake County!
---
Are you looking for professional and experienced heating contractors? Give us a call at AC Guys Cooling & Heating Services. We serve clients in Winter Garden, Ocala, Clermont, Kissimmee, Lake County, Marion County, North Lake County, Orange County, Orlando, Seminole County, South Lake County, and Winter Park, Florida!