There's no shortage of unreliable or dishonest companies out there, so finding an honest AC repair company you can rely on can feel like a losing battle.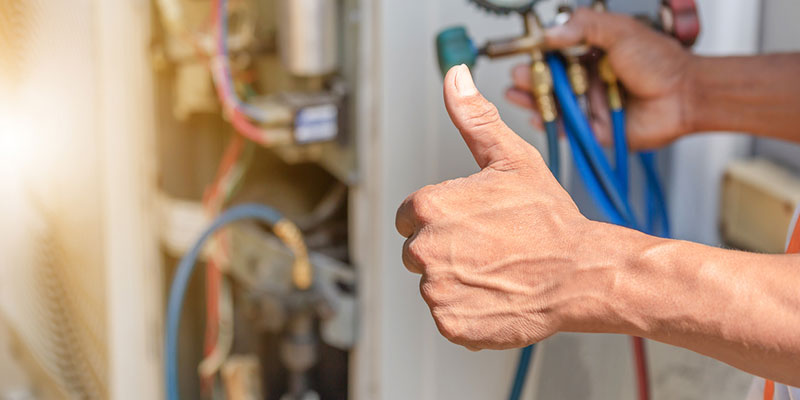 Here is a quick guide to follow to help ensure you are working with an honest AC repair company:
Do your research. An honest AC repair company will have a history of satisfied customers who are ready to offer their praise. Check online reviews from previous customers and read about their experiences. Pay attention to the quality of their service, responsiveness, and professionalism. A company with a good reputation and satisfied customers will likely provide high-quality repair services.
Check for warranties. Look for a company that offers warranties on their work or equipment. An honest company will stand behind its employees' work and be willing to fix any problems that may arise.
Ask about the repair process. Ask the company about their repair process, including the type of parts they use and how they will diagnose the problem with your AC unit. This will help you determine if the company is transparent and upfront about its services.
Be wary of upsells. Be careful of companies that try to upsell you on services or parts you may not need. An honest AC repair company will prioritize your needs rather than try to take advantage of you.
Look for communication. Look for a company that communicates clearly and effectively with its customers. An honest company will keep you informed throughout the repair process and answer any questions you may have.
Ultimately, finding an honest AC repair company requires careful research and consideration. Following these tips can increase your chances of finding a reliable and trustworthy company that will provide quality repair services for your AC unit.