Proper air conditioner installation in Clermont, FL can help you save on your energy bills, while enjoying better climate control in your home or business.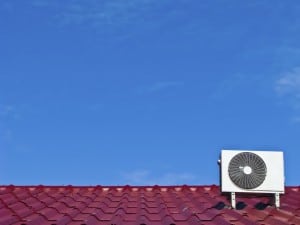 Air Conditioner Installation in Clermont – Air conditioner installation is one of the essential pieces of life in Central Florida. Whether you're in Clermont or elsewhere in the area, you need a company you can trust to help you choose the best air conditioner for your specific needs. Air conditioner installation can and should be easy, useful, and not break the bank in the process.
The first step in making the best air conditioner installation for your particular needs is to decide what device will be installed. Whether you're installing a brand new or a pre-owned air conditioner, you need to work with a team that will listen to your needs and make sure your home or business stays nice and cool through the sweltering summers.
Proper air conditioner installation can help you save on your energy bills, while enjoying better climate control in your home or business. Professional air conditioner installation can avoid many of the issues that an installation by a home or business owner could cause over time. In addition, a professional will have experience with your make and model of air conditioner and will be better able to interface your new system with your home or business' heating and cooling systems.
Working with us at AC Guys Cooling & Heating Services has the added benefit of being able to talk to a friendly and local voice when you call for assistance or a free estimate, and you know that we're invested with helping each and every customer get the right heating and cooling for their needs in both the short and long term. We do this because happy and satisfied customers are return customers, and word of mouth is by far the best advertisement we could hope for. Let us help you today!
---
At AC Guys Cooling and Heating Services, we offer air conditioner installation services in Winter Garden, Winter Park, Orlando, Casselberry, Lake Mary, Clermont, Seminole County, Orange County, Maitland, Ocala, Marion County, Lake County, Longwood, Leesburg, Sanford, Apopka, Zephyrhills, Minneola, Tavares, Mount Dora, Montverde, Heathrow, Windermere, Astatula, Lake Buena Vista, Ocoee, Gotha, Groveland, Tangelo Park, Winter Springs, Eustis, Mascotte, Bushnell, and Tangerine, Florida.